Shawn Posted on September 22 2021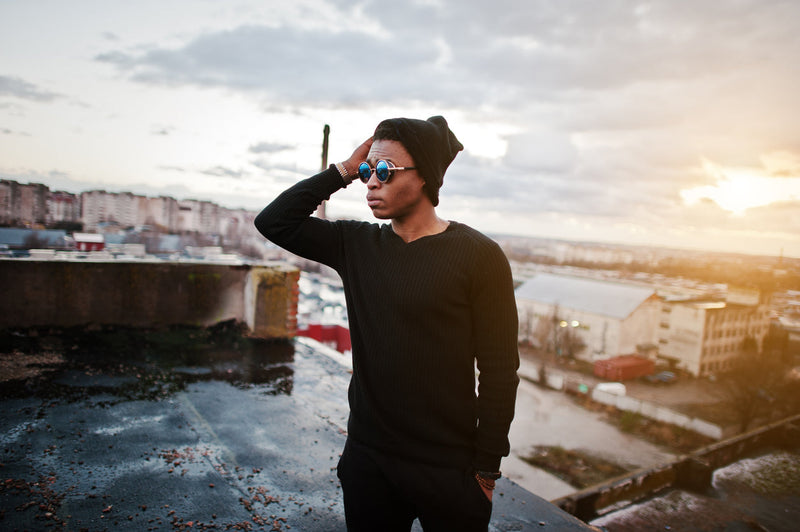 Best Streetwear Brands That Heat Up Fashion in 2023
Streetwear has become an incredibly hot look in recent times. Once the domain of skaters and surfers, it has branched into the mainstream with comfortable, well-fitting, high-end clothing. Here are some of the best streetwear brands that will heat up fashion this season and beyond.
Nike
Nike was one of the first streetwear fashion labels and was created from the company's desire to branch out from tennis shoes to everyday clothing. The fashion label keeps on growing and is synonymous with high fashion and quality clothing and footwear.
Adidas
This was another label to grow huge on the strength of its existing footwear brand, and it has been a huge name since the 1990s. The three stripes that form its logo are recognized everywhere, and it is a label that many sports stars and celebrities are proud to wear.
Supreme
Supreme is a luxury label that is huge in the streetwear industry. It stands apart from many of its competitors because of its ability to introduce new items to the market every week. To stay ahead of fashion wearing this brand, you must check out their weekly releases and keep adding their gorgeous clothes to your collection.
Stussy
Stussy is another brand that has been around for years, and their constant streetwear clothing evolution proves that they know how to dress people in the latest fashions that will look great and feel even better. It has been well-known in the T-shirt industry for years, but more recently, they have branched out into other types of streetwear, such as hoodies, jackets, and joggers.
Off-White
This great streetwear brand has been inspired by Kayne West's excellent sense of style. The company was founded by Louis Vuitton's artistic designer, Virgil Abloh, who is a legend in his own right. This is a luxury brand that will flatter the figure with its unique use of detailing and supreme cut.
Clothes By Graham
This is a new brand that has been around since 2019. It is huge this season and predicted to get hotter in the future. It combines quality clothing with affordable prices, so you won't have to worry about this fantastic fashion label breaking the bank. The clothes are functional, comfortable, and look fantastic. This designer offers everything from t-shirts to headwear and designs for both men, such as this Green Men's Bomber Jacket, and women, such as this Green Crop Hoodie.
Huf
This label was created in the 1990s by Keith Hufnagel and specializes in both street and surf styles for that relaxed casual look that looks great all day long. It offers affordable prices and mixes neutral designs with more vibrant colors, making clothes for every taste.
Kith
This label offers streetwear that you can get excited about. Well-known collaborators include Coca-Cola, and those guys know their stuff. Kith offers a range of both men's and women's styles, and they are best known for their bold logos and comfortable hoodies.
Bape
This brand began its life in Tokyo in 1993 and has been created for people who want to stand out from the crowd. It combines brightly colored prints with camouflage designs and is known for its bold designs for streetwear clothing such as jackets and hoodies.
Carhartt
This is an innovative London label who are best known for their outerwear. They are geared toward the working class and price their streetwear accordingly. This means that you can afford to stock up on their quality designs without breaking the bank.
Palace
Palace offers a huge range of streetwear options and caters to every need, from joggers to t-shirts, outerwear, and sneakers. This is a UK brand that began life in 2010 and has since become famous for its fresh designs and stylish streetwear. This label is edgy and urban and takes streetwear to the next level.
Cav Empt
This great streetwear brand has been inspired by Japanese street style. This label has a competitive, vibrant edge that they have become renowned for. They offer a range of clothing from neon to more neutral, so whether you want to stand out from the crowd or blend into the background, you are guaranteed to look amazing in this label.
Billionaire Boys Club
This label was created by Pharrell Williams to showcase his amazing streetwear collection. It uses materials from NASA to design the best quality and style streetwear and has become famed for its fashionable but unconventional clothing, such as jackets and t-shirts.