Shawn Posted on September 10 2021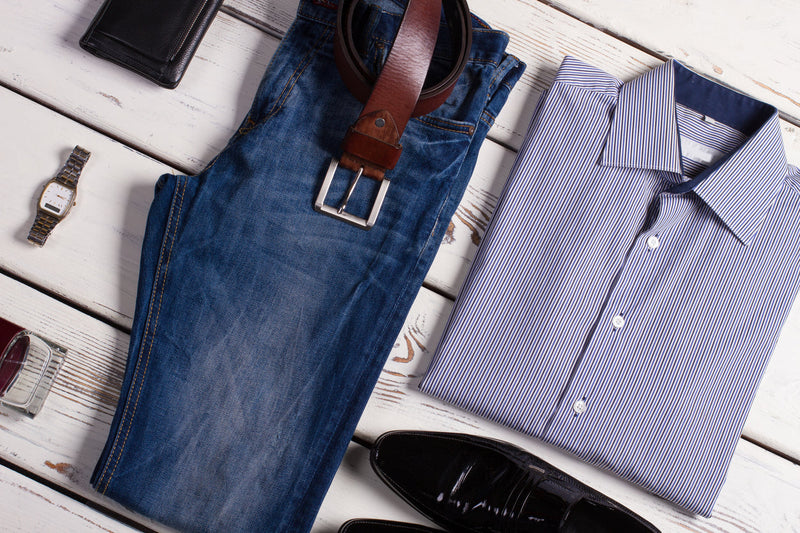 Men's Style Guide and Fashion Advice for 2023
Men's style can be a confusing business, especially at a time when there have never been more choices on offer. These days, you can sit at home and quite literally be inundated with clothing options. Fashion ideas can jump from your laptop or smartphone screen from minute to minute. The trouble can be in deciding what the right choices are for you and wading through the undoubted plethora of unsuitable options.
The myriad decisions involved in the clothes shopping process can be enough to send even the most hardened fashion follower into a stress-induced frenzy, but there are a few fashion rules that you can fall back on during times such as these. In general, we enjoy the idea of fashion fluidity. We love that you can wear exactly what you want to wear, but we also appreciate that there are times when rules and even history-derived traditions can add comfort and a level of certainty in an ever-changing fashion world.
The following style tips and pieces of fashion advice certainly don't need to guide every clothing choice you make, but they can be a welcome life raft in a sea of disposable fashion options. Pick and choose as you wish, but remember: fashions will come and go but some pieces of style advice can prove valuable forever.
Be colorful
Don't be scared of color, whether you are looking for formalwear or casualwear. Do not be intimidated by items that aren't black, grey, or navy and remember that colored items can be timeless as well. Just be careful of what colors you choose. Avoid garish tones if you want things to last, opting instead for colorful classics such as mustards, brighter blues, and greens, such as this Green Long Sleeve Top. These can be worn at any time of the year to elevate outfits without risking a stop from the fashion police. Just remember that less is more when it comes to choosing colored clothes. Think about adding a splash to lift your outfits rather than going for the rainbow effect.
Wear in your jeans
The best jeans you will ever own are the ones that you have worn in. They are the denims that feel as though they are an extension of your own body and really reflect a slice of the life you have lived. It can be tempting to buy new every season, but sometimes old favorites are the best. When it comes time to buy new jeans, you should also think about how they will stand the test of time. Choose a fit that suits your body shape, and if in doubt, go for a classic slim tapered fit that offers comfort on the thigh and narrows on the way down to make them perfect, whatever shoes, boots, or sneakers you decide to wear.
Invest in a good suit
Get a great suit and wear it well. Get the fit right, and you're on the road to style success. If you're picking one up off the peg, make sure that the shoulders fit well as this is the hardest part to get altered if you decide that you want an even better fit. If you're spending a bit, invest in a timeless style rather than a fashion-forward option and use shirts, sweaters, and accessories to personalize your look. Classic suits are the best way to go if you're investing in a wardrobe staple, so think dark, single-breasted and two-buttons with extra detailing kept to a minimum. Look at it as a two-piece canvas that can be tweaked to show off your personality and your feelings about different occasions. Think how the pants will look teamed with your favorite Black Bomber Jacket at the bar after work or how you could give your suit a casual edge by wearing it over a contemporary black V-neck tee, such as the Black V-Neck T-Shirt from Clothes By Graham.
Buy a great watch
Another item that can transform almost any element of your wardrobe is a great watch. Think of your chosen timepiece as a piece of art that you can carry anywhere you go and spend as much as you can afford on something that will stand the test of time. Your watch can really reflect your personality, too, whether you like a bit of bling or are a more understated kind of guy. This is a way of showing off the inner you in a stylish manner that can travel through all areas of your life.